Answer A Few Questions
Our questions are and quick, fun, and easy to answer.
Enter Your Email
So we can email you a customized report based on your personality.
Get Your Results
Learn your bee type, and your best way to conquer tinnitus
THERE ARE NO WRONG ANSWERS
There are no right or wrong answers in this quiz! Simply answer based on what you would do in each situation. In the end, you'll gain a better understanding of how to thrive with tinnitus.
WHAT BEE TYPE ARE YOU? TAKE THE QUIZ TO FIND OUT.
Adaptable and inventive and love to support others.
Disciplined, diligent, and not afraid to put in the effort.
Prefer structure in your life and work hard to succeed.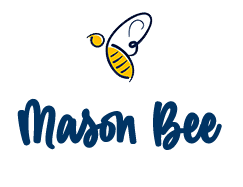 Prefer time with a handful of very close friends over large groups.